How Savvy Finance Companies Now Outsource Vital Functions
Every professional who work in the financial industry is fully aware that this industry is heavily regulated. A long succession of political figures have made their names by grandstanding about financial regulations. Arguably, the finance industry has been used as a scapegoat for many of modern society's most complex and systemic problems. Hopefully, we will eventually receive more progressive leaders who will simplify financial laws and regulations. In the meantime, you must do everything possible to keep your company compliant with relevant laws. Fortunately, there are quite a few ways you can maintain compliance without sidelining any of your other important duties. These days, quite a few forward-thinking companies are outsourcing compliance oversight to external firms.
By outsourcing compliance responsibilities, your company can focus on the core tasks that are most central to your corporate business model. The last thing you need is to spend hours poring over arcane regulations while your business suffers. Outsourcing your compliance needs allows you to schedule your work life with greater efficiency. One of the greatest tools of the compliance officer is the integrated compliance calendar (ICC). In the event that you do end up hiring a compliance service, you're well-advised to work with a service that maintains an ICC. This tool allows you to keep track of deadlines that are relevant to the oversight efforts of the SEC and the NFA.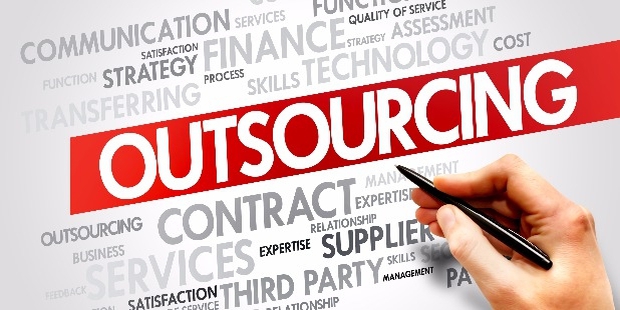 If your corporate compliance program falls short, you risk becoming subject to a wide array of penalties and fees. Whether it is strictly fair or not, getting penalized in this manner can affect your public image in the worst possible way. By avoiding even the mere suggestion of impropriety, you ensure that your professional reputation will remain strong and secure. Supposing you operate a small or medium-sized company, you may not have the available resources to hire a full-time chief financial officer (CFO). From a budgeting perspective, outsourcing CFO functions can be a very savvy move. Services of this type are generally quite flexible. Whether you need temporary CFOs seasonally or irregularly, these professionals are quite useful. If your firm regularly experiences major work load issues, you may need week-to-week assistance to get you through these difficult periods.
When your chief compliance officer quits without giving you much notice, this can leave you in a difficult situation. You might need to secure immediate assistance to keep your operation running smoothly. After all, it can take a while to conduct the necessary interviews and find a permanent replacement. Do whatever it takes to keep your regulatory compliance strong during these uncertain interim periods.
As a number of respected business commentators have stated, outsourcing may well be the wave of the future in the world of finance. Whether you operate a brokerage, bank or less orthodox type of institution, you're selling yourself short if you fail to investigate the outsourcing options directly relevant to your operation. Though outsourcing sensitive business functions isn't for everyone, you may be surprised to learn how easy it is to trust the leading providers of on-demand financial management.